Health & Wellness Essentials
Premium personal care essentials to support an active independent life
Product Spotlight:
Easy-On Zippered Compression Socks
Try our Amazon Choice winner
Easy-On Zippered Compression Socks.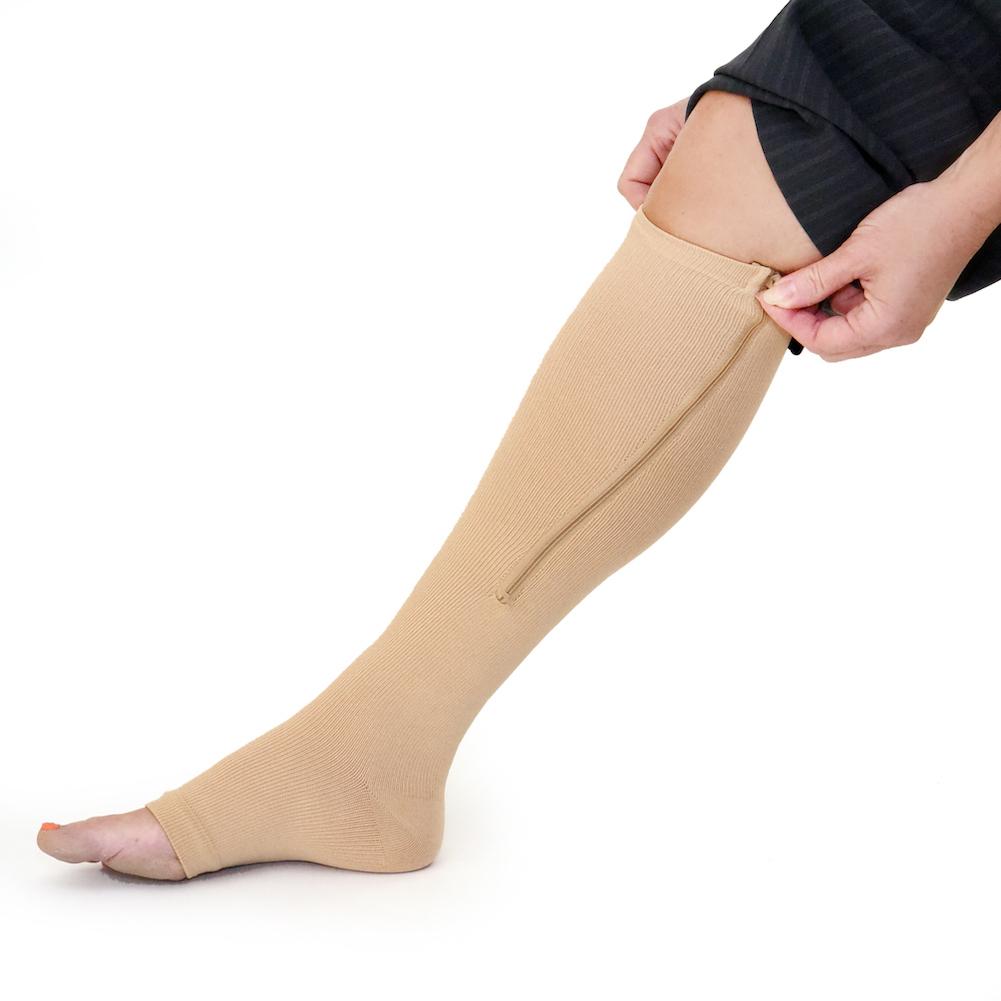 WHY LEMON HERO?
Lemon Hero Health is an American company based in Raleigh, NC and a registered FDA facility.
---
We offer best-in-class customer service to assist with questions, exchanges, returns and full refunds. 
---
We guarantee all of our products and offer a 100% money back guarantee if you are not fully satisfied. 
---
We receive regular Amazon Choice awards for our products so you can feel confident about product quality.
FIND LEMON HERO PRODUCTS ON TRUSTED WEBSITES
★ ★ ★ ★ ★ 
"The graduated support is so good. They are very comfortable and stay up well. I wear these stockings every day. They are well made and durable. I have just ordered my third pair and still wearing the first two pair I ordered last year."
- B. Autry
★ ★ ★ ★ ★ 
These Compression Stockings are the best I have ever seen! My patient's doctor was so impressed by these stockings and stated " These are exactly what I encourage the patient's to get" The companies staff is very accommodating as well. You bet I will order these stockings again and tell all my coworkers (other nurses) how wonderful they: fit, feel and look.
- WU 
★ ★ ★ ★ ★ 
"I wish I could give this product 10 stars! This worked so well and so quickly that I wish I'd found it years ago. Comfortable, effective, and performs exactly as described."
- Anon
★ ★ ★ ★ ★ 
"Works very well for me. I have tried using other relief guards from other vendors and they all broke after a day or two of using. These have stayed intact and I am enjoying the extra padding they provide along with the comfortable little toe separator. Happy to say that I am not feeling any pain in my foot anymore."
- Fred F.
★ ★ ★ ★ ★ 
"Love these. They work great if you are walking, running or just working out. Not only do your laces always stay tied they are never too loose or too tight. I have already ordered my second pair!"
- Joy C
★ ★ ★ ★ ★ 
"I love these shoelaces! I'm a coach and the most annoying thing ever is having to stop a workout to tie my shoelaces! We've all been there and it sucks! These shoelaces are easy to use and really livens up my plain black sneakers! The pink really pops.
Reliable, super cute and extremely practical! I'm now spoiled. I don't want to tie shoelaces ever again :)"
- Evelyn S.
Your satisfaction is our top priority
High quality products - 100% money back guarantee - Free fast shipping - Best customer service
Free USA Shipping
30 Day Money Back Guarantee
Sign up for our VIP Club for discounts + free product