BENEFITS OF DONUT CUSHIONS
Posted by Sarah W. on March 19, 2019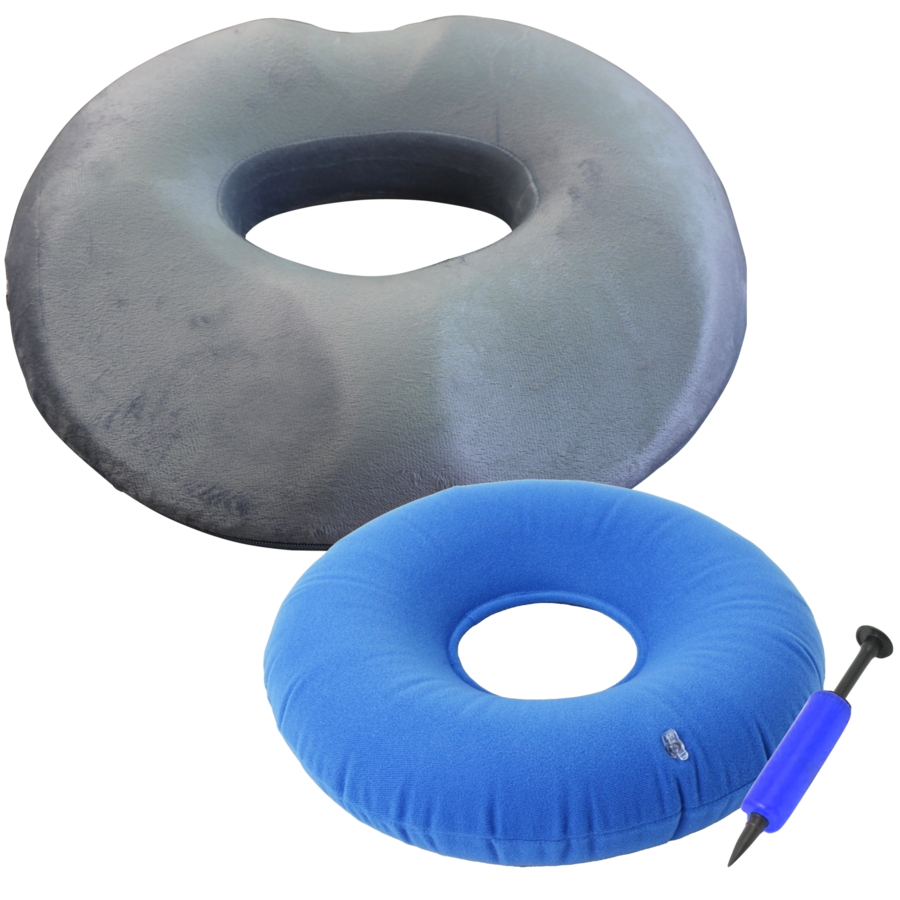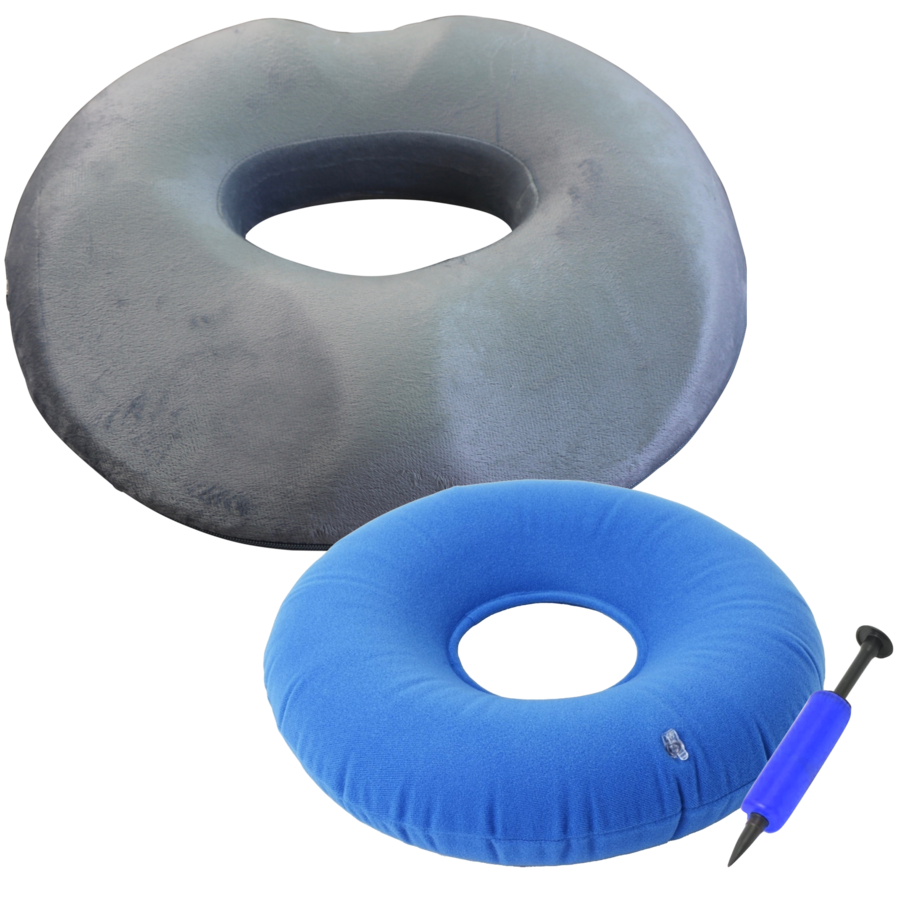 We now live in an era of less strenuous activities, where physical activities have devolved and primal skills, such as hunting for survival, are no longer necessary. Most people depend on technology and the latest inventions- designed to do the work for us.
Besides the convenience that these inventions offer, the antihero is the disadvantage to our health. The less activity we do in a day, the closer we are to developing ailments that may shorten our lives. Research has discovered that prolonged sitting can be as bad as smoking and can even result in an earlier death! 

A majority of us spend hours in our cars, at work, and at home in front of the television or computer screen. Spending our time like this tends to tire us out and keeps our bodies from getting the rest it needs to recover. It also leads to developing conditions such as lower back pain, hemorrhoids, pelvic pain and prostate problems. This affects men and women of all ages, regardless of background, race or color. Our bodies just aren't made to live an inactive lifestyle.
Not only does sitting make you more susceptible to various illnesses, it is bad to have all your body weight pressed against a hard surface for too long. Research has linked sitting for long periods of time with a number of health concerns and we tend to ignore signs and more often than not, we people suffer for a long time before seeking treatment. This is where our Medical Donut Cushions come in handy. 
BENEFITS OF DONUT CUSHIONS
1. REDUCES THE PRESSURE AND INCREASES BLOOD FLOW 
Almost all of our daily activities involve sitting. If you are trying to heal from an injury, this cushion pillow will help reduce and relieve pressure on the injured area when seated. Additionally, those who suffer from hemorrhoids will benefit from a donut cushion. The hole in the middle of the cushion is just what you need to avoid pressure on your hemorrhoids as it increases the blood flow for faster recovery.   
2. PRACTICALITY
Instead of solely relying on expensive medical treatments - donut cushions are affordable and aid in a faster recovery. All of the donut cushions are machine washable and self inflatable for personalized pressure. You can take it anywhere and inflate or deflate it whenever you need.
3. WIDE VARIETY OF OPTIONS
Donut cushions come in many styles and sizes to suit your needs.
From memory foam and molded foam to gel and even rubber, donut cushions are available in a large array of materials, sizes and shapes. Some are contoured for a better cushion experience and their sizes are fit for smaller and bigger body frames making it a cushion for all. Comfort, healing and a discreet design are all components of a great donut cushion, which put you back on track to being healthy in no time.
4. HELPS TREAT SEVERAL AILMENTS
Donut cushions also help significantly is several other areas. Here are just a few of the major ones:
Relief from Sciatica
Improve healing and comfort for women who have just given birth
Coccyx pain
Back pain
Tailbone pain
Pain relief from pressure
Ulcers
Significant pain reduction from prostate related suffering

FREQUENTLY ASKED QUESTIONS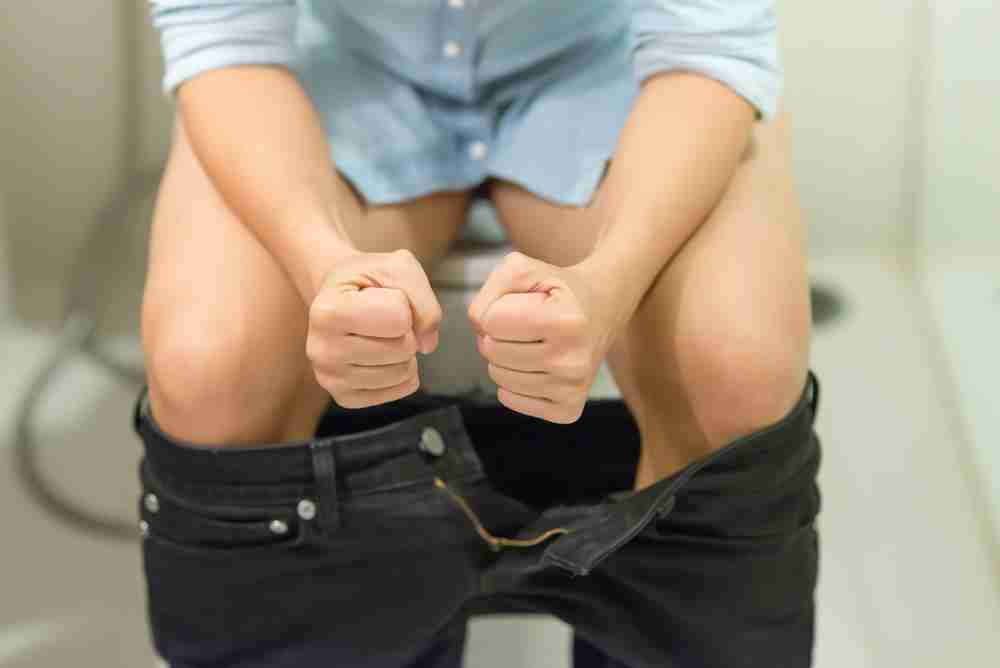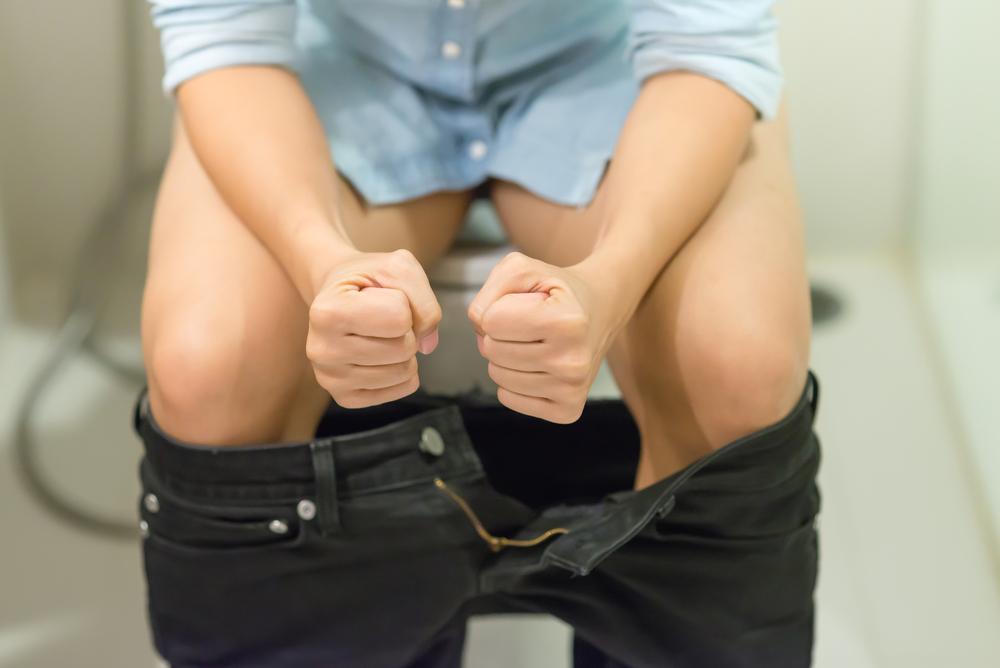 HOW DOES A DONUT CUSHION HELP WITH HEMORRHOIDS?
The hole in the center of the donut pillow gives just enough open space for the coccyx region, preventing unwanted friction and gives pressure relief on the inflamed or irritated area.
If you are suffering from hemorrhoids, ulcers, coccyx pain, or any tailbone related injuries, the donut cushion is highly recommended- especially if most of your daily activities include sitting for long periods of time.
WHAT DONUT CUSHION TO BUY?
When choosing a donut cushion make sure you create a checklist first of what you are looking for in a cushion. When it comes to purchasing products, always go after quality- make sure that is at the top of your list.
There are several donut cushions in the market.  We found this one by 5 STARS to be the perfect ring cushion for your coccyx pain, discomfort, or any medical condition associated with the tailbone and pelvis.  Its ergonomically engineered dshape provides relief and comfort by distributing your body weight evenly onto your coccyx-bones, eliminating pressure on the perineum. This helps relieve any tailbone, pelvic, perineal, or hemorrhoid pain and allow for healing. The middle hole provides space for your sensitive areas so that you get the relief and airflow needed to help with healing.
There are many ways to use Donut Cushions, and they are not limited to a few major conditions and ailments. You can also use it on your office chair, car seat, home office, and when travelling via plane. Your life could change for the better, faster than you ever thought possible. Take that step to improve your quality of life and understand the benefits of donut cushions to your advantage. Buy one today and you will be amazed with the level of comfort it can bring you. 
Buy on Amazon.com here :  https://amzn.to/2KFttjV
Sign up for our mailing list