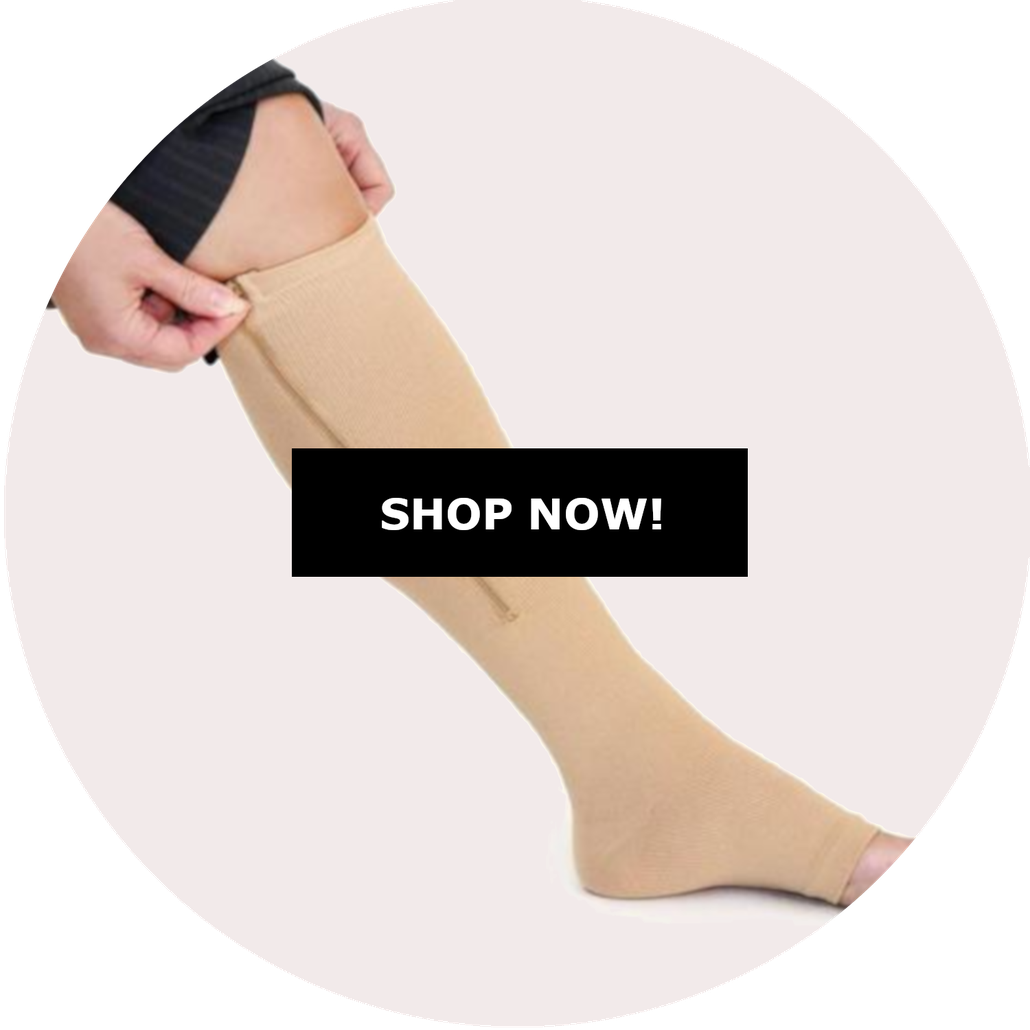 ZIPPERED COMPRESSION SOCKS
" These zippered compression socks are much easier to put on than unzippered. I recommend these for people to try per the sizing chart in the information. They also keep ankle swelling to a minimum, great product! "
W.E.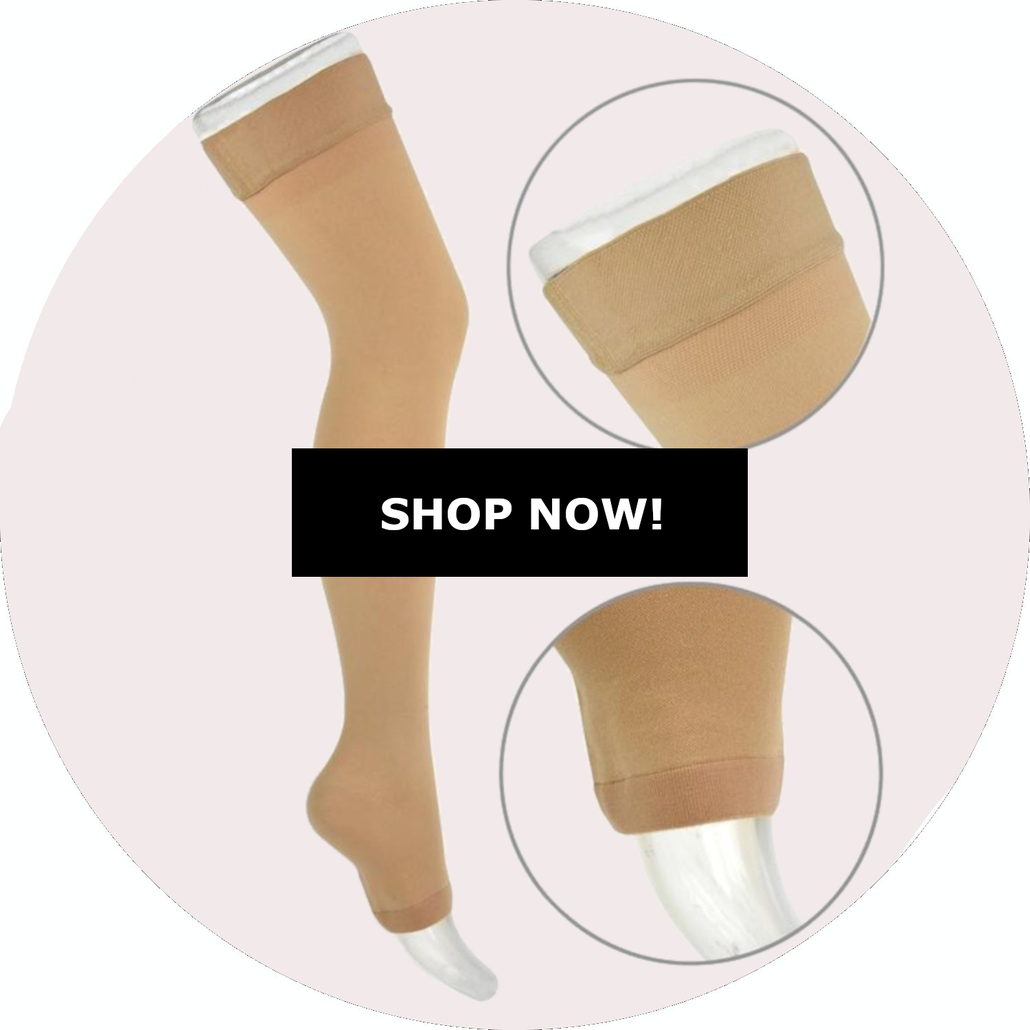 THIGH HIGH COMPRESSION STOCKINGS
" These Compression Stockings are the best I have ever seen!!!!!! My patient's doctor was so impressed by these stockings and stated " These are exactly what I encourage the patient's to get" The companies staff is very accommodating as well. 
W.U.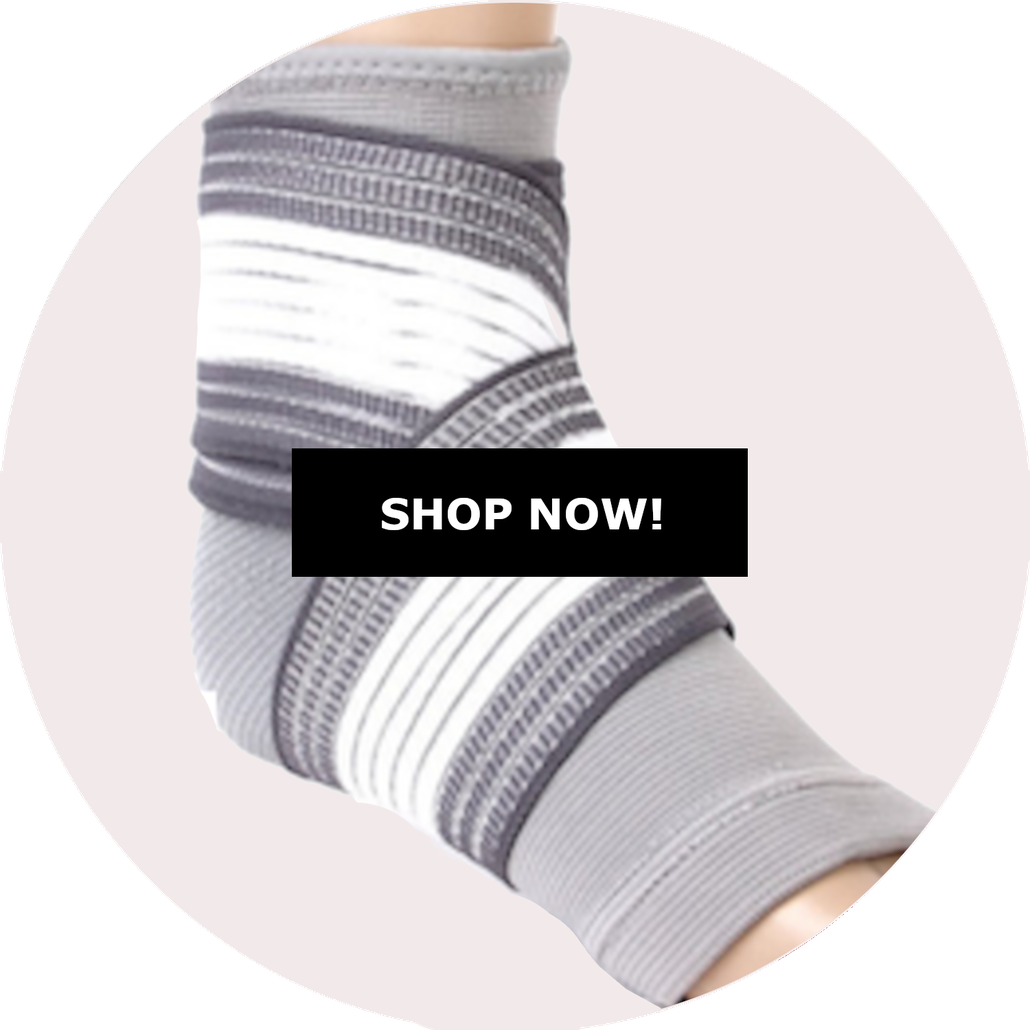 FOOT COMPRESSION SOCK WITH WRAP
" Bought this three months ago and use about 5 days out of seven. Probably the most flexible PF item I have. I can put the loop on tight and snug the band tight, flip over for wrapping in the other direction, or adjust half way through a long day. Put it on to the point of pressure and almost discomfort, adjust as the day goes on. Great item.  "
Bernie
ZIPPERED COMPRESSION SOCKS
BEST SELLER
Are your Compression Socks hard to put on and take off?  Ours are easy...simply unzip them, slip them onto your foot and zip them up.
Doctor-endorsed to relieve pain and tiredness.
Designed to be perfect for travel, as well as to help treat medical conditions, post surgical swelling and even just tired legs.
Highly rated by Customers and winner of numerous Amazon Choice awards.
" Your socks are terrific and helped lessen swelling during my recent air travel. A wonderful product and reasonably priced!".   
-  Opal K.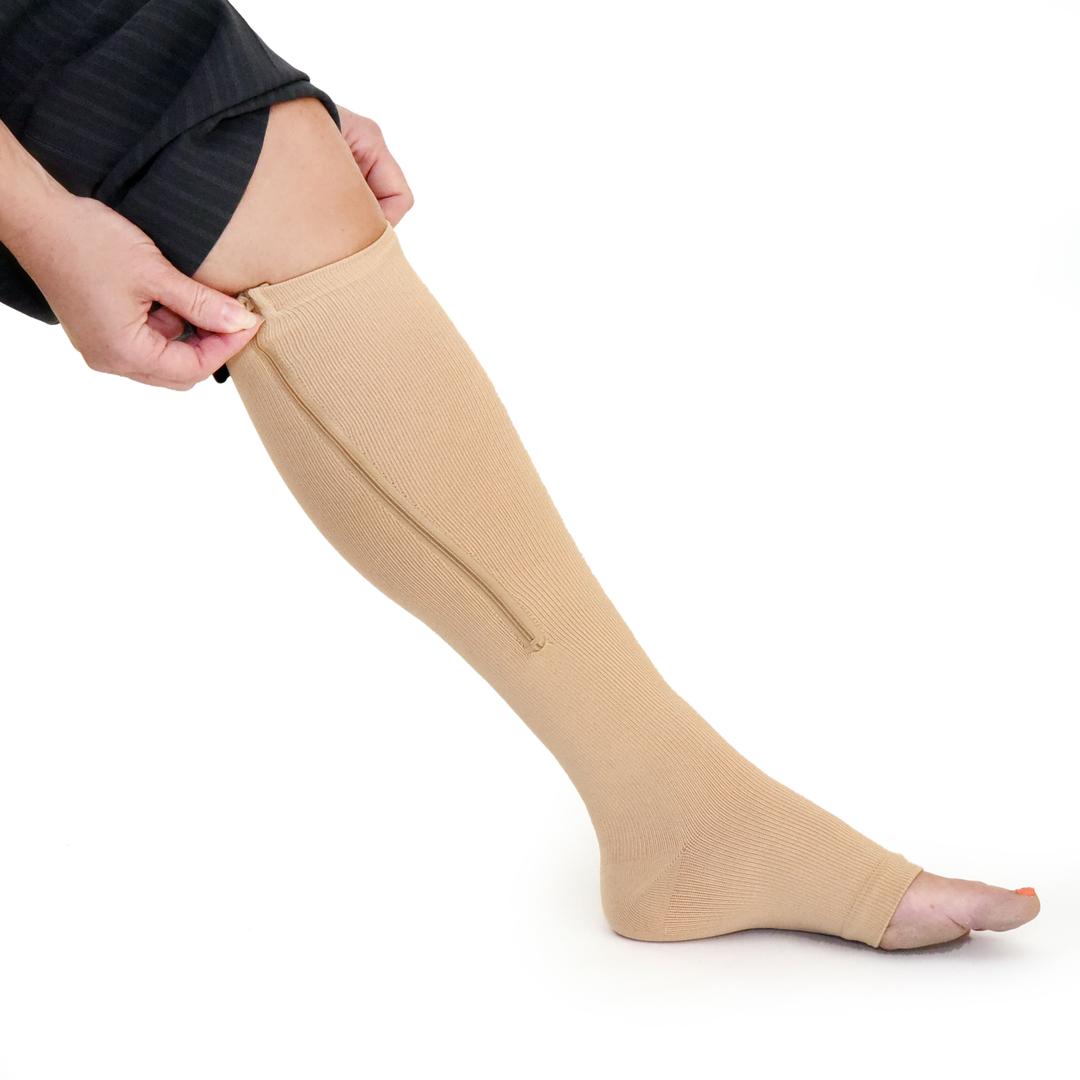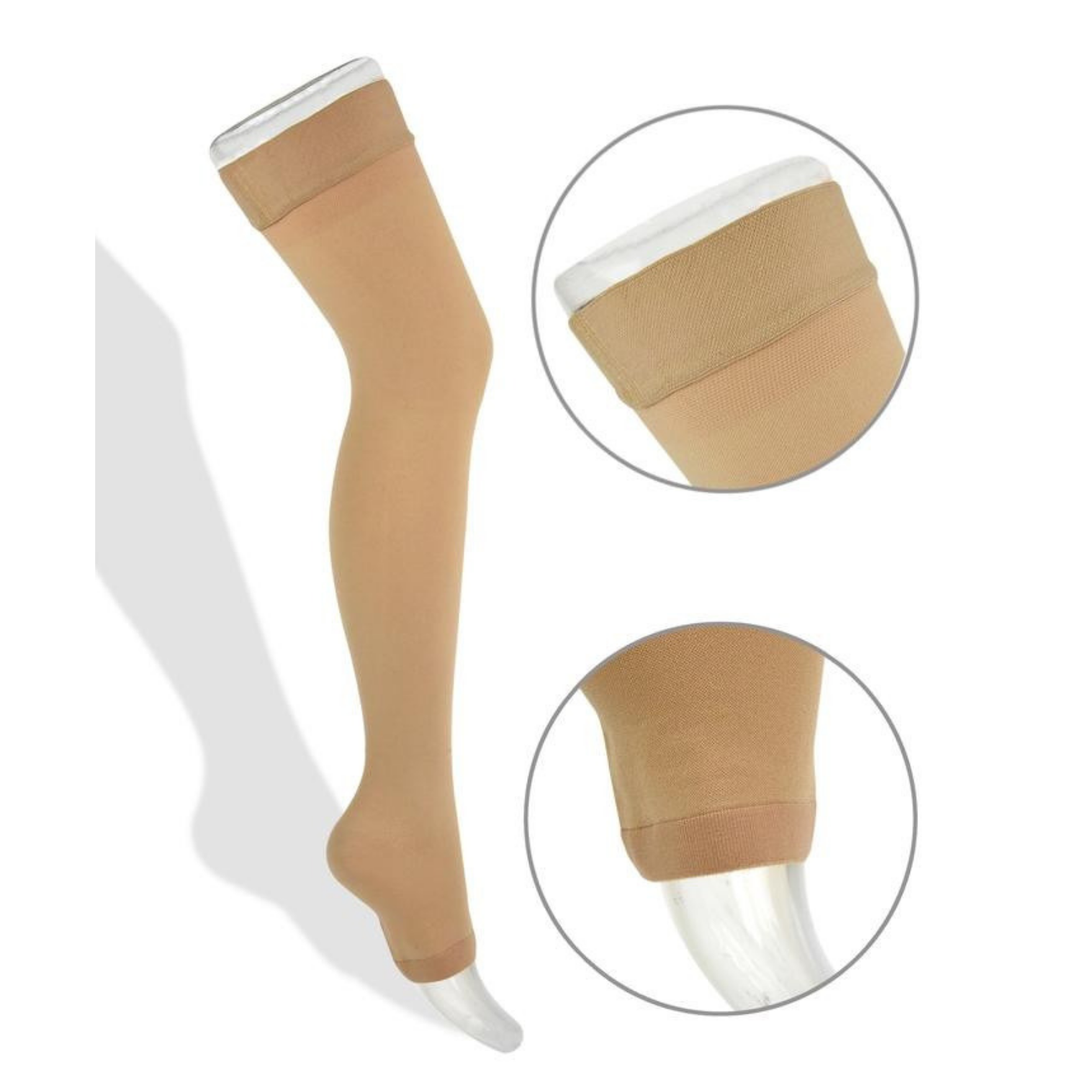 THIGH HIGH COMPRESSION STOCKINGS
Our Thigh Length Compression Stockings reduce leg pain and tiredness through carefully engineered graduated 20-30mmHg compression. 
They are created to look and feel like smart opaque leg wear. We made them to be soft, comfortable, easy to put on and lightweight. 
The open toe design allows your feet to breathe, and avoids the feeling of constriction that is common with full-toed brands.
" If you want a thigh high sock that provides compression to most of your leg, I highly recommend getting the LemonHero Compression Stockings to wear for varicose veins.I ordered size large but it was small for me so they send me bigger size without any charge ".   
-  Khatera S.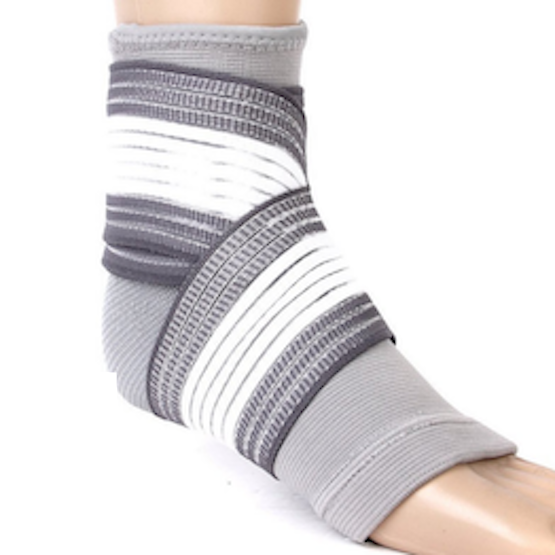 COMPRESSION SOCK WITH WRAP
Our Foot Compression Sleeve combines a general compression sock with an elastic wrap for highly targeted specific help.
It provides pain relief for foot conditions such as Plantar Fasciitis and Heel Spurs and helps reduce swollen feet. It also gives you excellent Arch and Ankle Support .
"Bought two of these for my mother. She loves them! I put them on for her and right away she said her feet felt better. I used to work for a podiatrist and knowing how compression feels on sore feet, I can say these fit the bill!
I am going to order a couple for me as well. When you wrap the strap around, just make sure you velcro it to the strap and not anywhere on the sock. It can pull the threads. These are so wonderful and my mom was able to wear her boots with them! Thank you for fast delivery and a happy mom on Christmas! ".   
- T. Berry
Your Satisfaction is Our Main Concern
Highest Quality Products - 100% Money Back Guarantee - Free Fast Shipping - Best Customer Service
Free Shipping in USA
30 Day Money Back Guarantee
Sign up for our mailing list
Copyright 2019 Lemon Hero